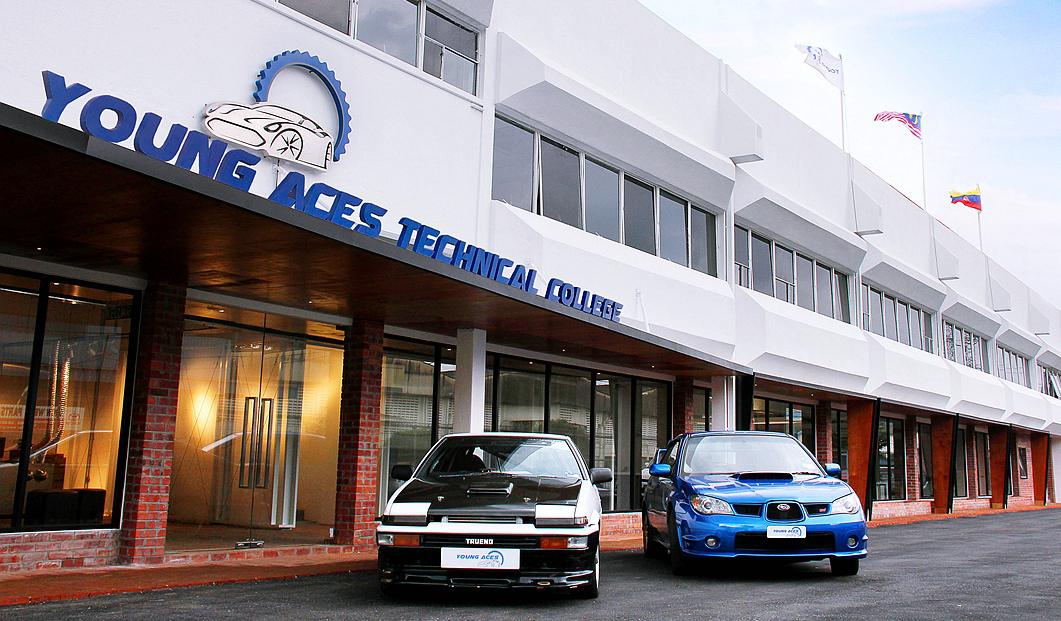 WE ARE YOUNG ACES TECHNICAL COLLEGE
Young Aces Technical College is an innovative and dynamic automotive career school approved by The Institute of the Motor Industry (IMI) from the UK. Our aims not only to equip students with the most up to date technical skills to join the workforce upon graduation, but also to impart life skills to enable them to continue growing on a personal level as they journey through life.
Established in 2015, we have assembled a strong team of educators and instructors with over 10 years of experience in order to run the best automotive courses that are relevant and applicable to the current and future of the automotive industry.
Aside from the IMI, our partners include the Ministry of Human Resources of Malaysia and MINTYE, a leading manufacturer of friction materials in Malaysia with a portfolio of clients from the Middle East, the United Kingdom, Germany and Japan.
OUR VISION
To establish Young Aces as the leading Automotive Career Training Provider in the region in support of ASEAN's growing automotive industry.
OUR MISSION
Our motto is 'Passion Drives Excellence' and we aim to create a highly professional and skilled group of talented automotive specialists across the region so as to provide the expertise required to manage the ever evolving sophistication and complexity of 21st century automobiles.
CORE VALUES
Core values are the guiding principles and standards used by Young Aces Technical College that underpin how our work will be carried out. Our core values at Young Aces Technical College are:
Integrity – always doing what is right
​​Excellence – strive to develop and pursue higher standards, for ourselves and our students
Teamwork – recognising that we are greater than the sum of our parts and working together to achieve success ​
Diversity – open and welcoming to diverse people, ideas and perspectives
Trust and Respect – to earn the trust and respect of our students and colleagues by being open, honest and honourable in all we say and do
CORE GOALS
For our students to become skillful and knowledgeable technicians in the automotive field.
For our students to obtain a 100% pass rate in SKM.
To be ranked within the top 3 automotive colleges in Malaysia within the first 3 years of operation.
To be an award-winning college within 5 years of operation.
OPEN FOR REGISTRATION
 PTPK education loan available to apply.  
*Terms & Conditions Apply