Automotive Study Pathway in Young Aces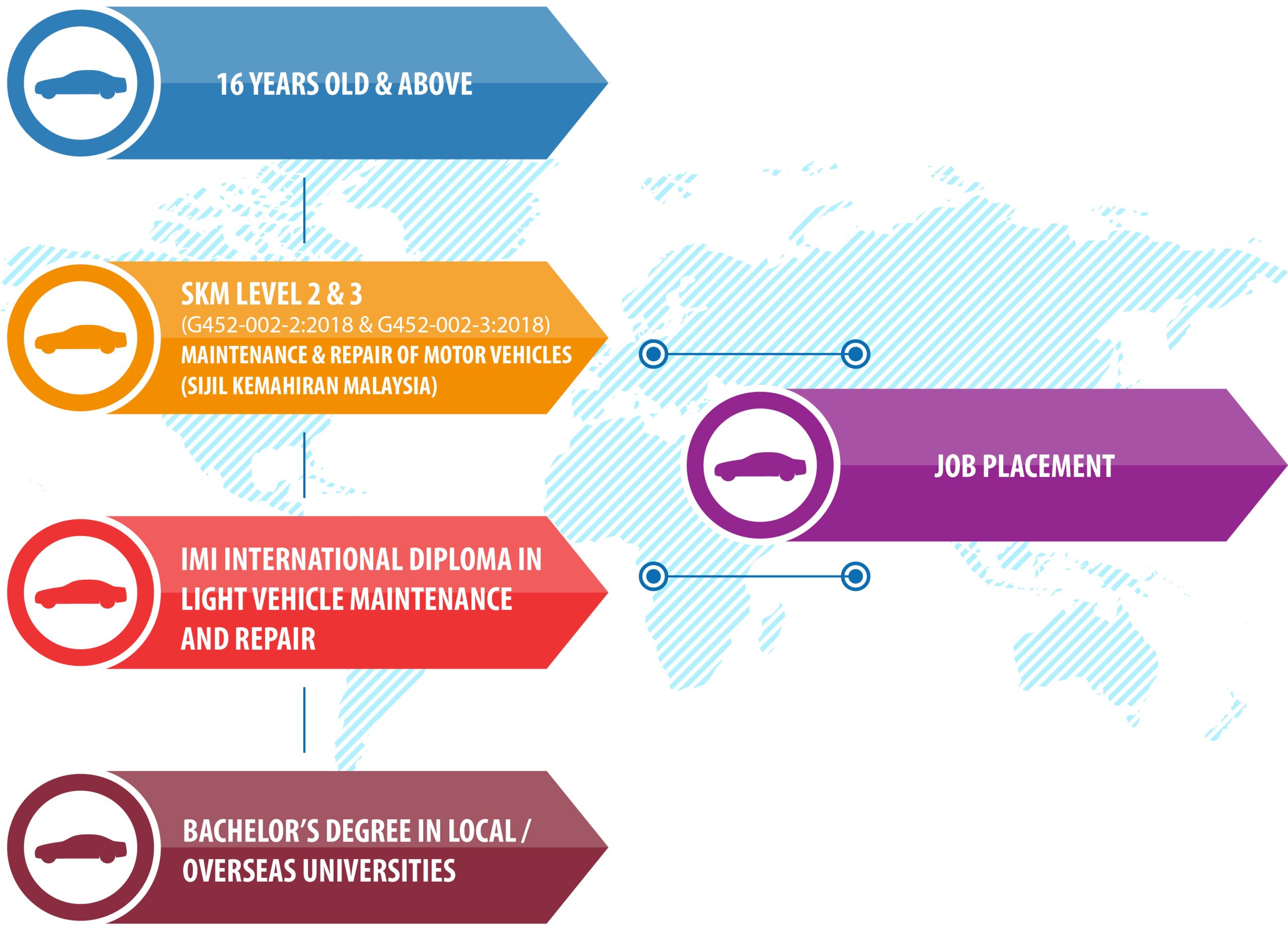 Young Aces certificate and diploma course are accredited by Jabatan Pembangunan Malaysia (JPK) and approved by The Institute of the Motor Industry (IMI) from the UK.
SIJIL KEMAHIRAN MALAYSIA (SKM)
LEVEL 2 & 3
The automotive course provides exactly what employers want with approximately 30% theory and 70% practical application in simulated real-world workshop environments.
IMI INTERNATIONAL DIPLOMA IN
LIGHT VEHICLE MAINTENANCE & REPAIR
Diploma students will complete a series of compulsory units. They will learn about the importance of engineering, materials, electronics system, maintenance and manufacturing.
Fill up the form and we will contact you to schedule an appointment or you can request us to send you a copy of our fee structure.
OPEN FOR REGISTRATION
 PTPK education loan available to apply.  
*Terms & Conditions Apply