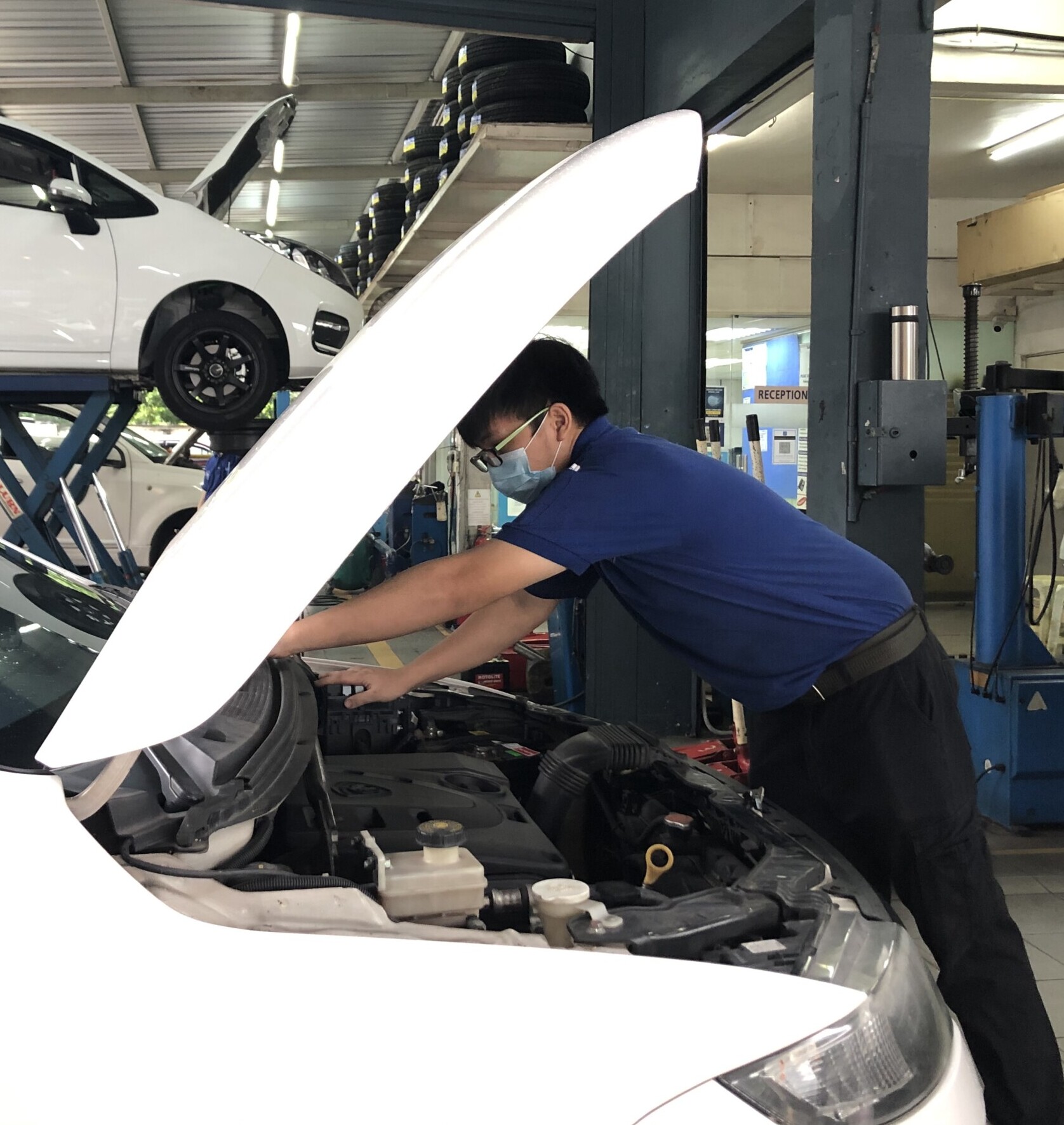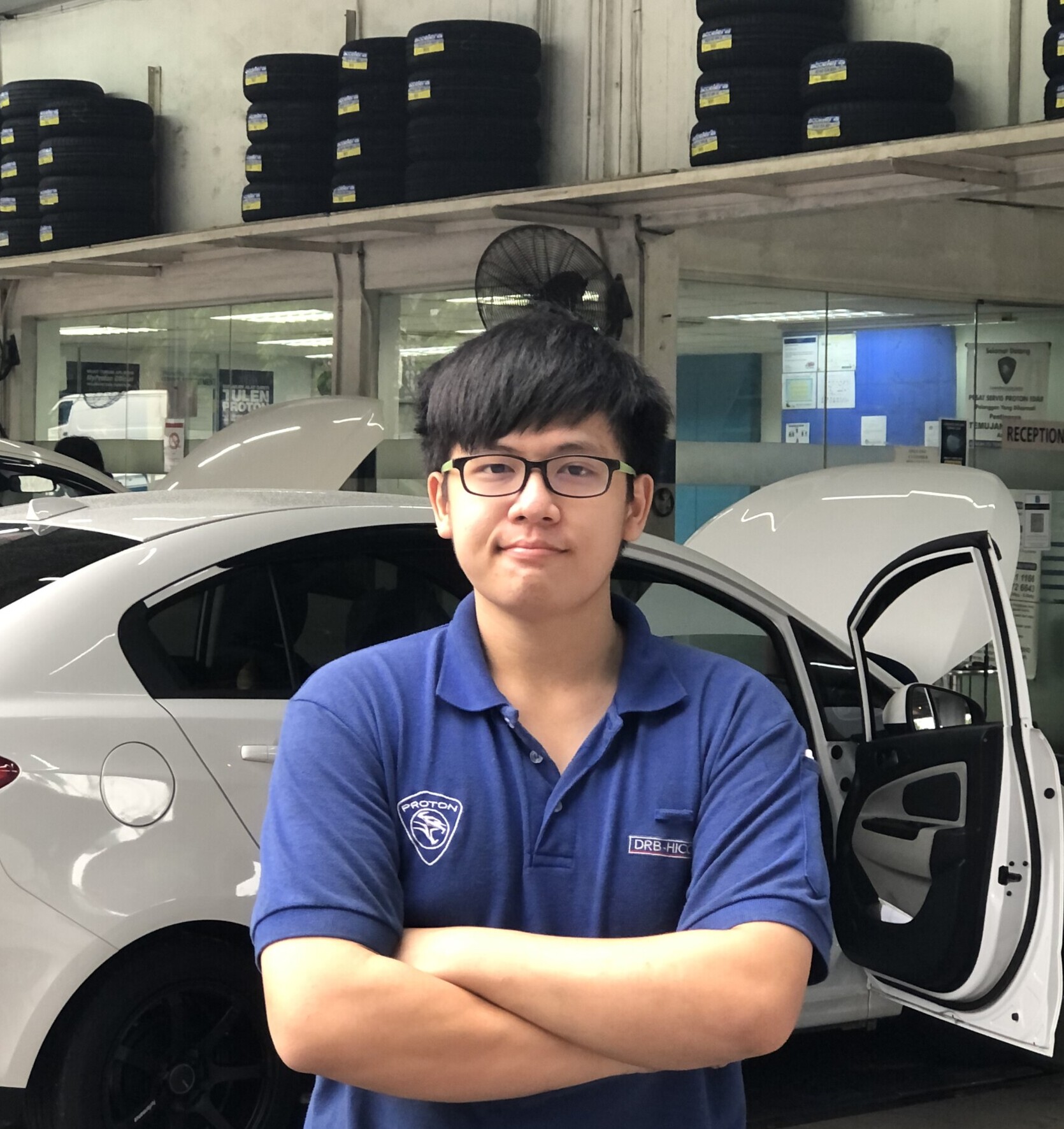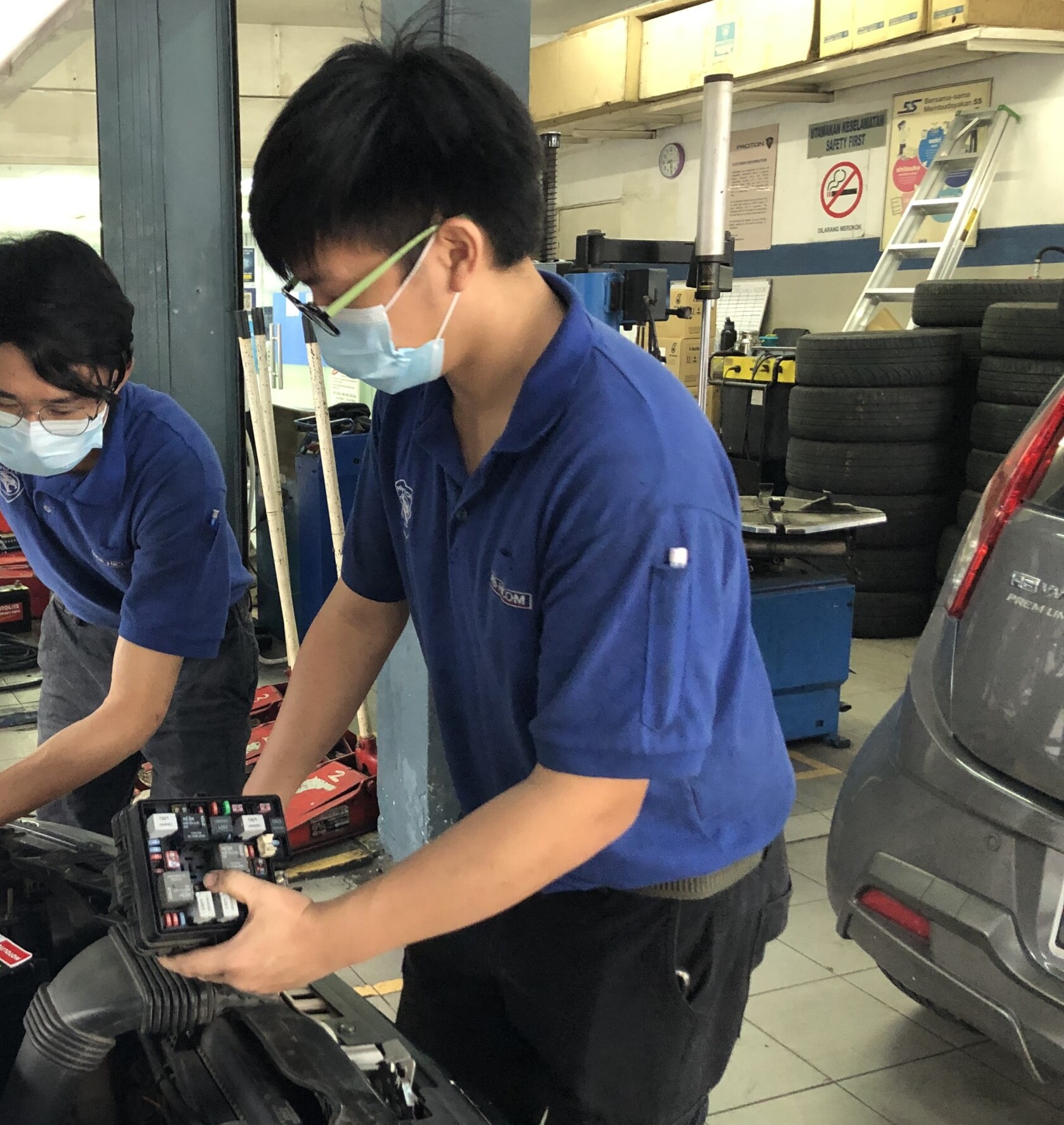 Chong Weng Lam
Proton Service Centre | Sin Siang Hin (M) Sdn Bhd
What are your current job position and job scope?
My position is a technician and my job scope is to service and repair.
What do you learn in this company?
I've learned more about replacing the timing belt and how to solve the problem on customer complaint.
How were Young Aces helped you during your college life?
I have learned about workshop safety and knowledge and I have learned about the vehicle components and how to function it.
What would you advise for the students who want to pursue education in the automotive industry?
If anyone interested to learn about vehicle, how to function the vehicle components and how to fix and repair the vehicle's problem, this college will be your choice.
How you plan to achieve your goals?
My goals are to be a supervisor or to open my own workshop specifically in modification, and also I will keep learning more about different vehicle brand.